IRELAND'S TWO LARGEST & MOST ICONIC FILM STUDIOS ACQUIRED BY WORLD'S LEADING STUDIO & MEDIA PLATFORM
The world's leading media real estate and studio services organisation, a joint venture of Hackman Capital Partners and Square Mile Capital Management announce the acquisition of two world-renowned film and television studios in Ireland – Ardmore Studios, Bray Co Wicklow and Troy Studios, Castletroy, Co Limerick. The partnership owns the world's largest independent studio and media portfolio, which now includes approximately €3.6 Billion in media real estate assets and exclusively services over 360 sound stages within its MBS Group network of 65+ locations across 46 cities and four countries.
With the addition of Ardmore Studios and Troy Studios to their global studio portfolio, the partnership further bolsters its reputation for best-in-class production facilities throughout the world's global production hubs. Both iconic Irish studios will continue to operate with their existing branding, with CEO Elaine Geraghty and the staff at both facilities remaining unchanged.
​Ardmore Studios and Troy Studios CEO Elaine Geraghty: "We are delighted to have Hackman Capital Partners, Square Mile Capital and The MBS Group join the Irish screen content production community. Their industry acumen and global footprint will preserve the legacy of the Studios as well as ensure the continued success of Ireland's two most significant studios. Ireland has a long history of filmmaking and today's announcement solidifies the ambition of the industry, and will bring new opportunities in line with the Government ambition to establish Ireland as a global hub for the production of film, TV drama and animation. The demand for high-end TV series is exponential. We compete globally to attract inward productions and valuable investment to Ireland and today's announcement is momentous to enable further growth of the industry in Ireland."
Long recognized as a world-class production destination, the Irish content production industry has experienced a boom in recent years, establishing itself as an increasingly attractive location for international film and high-end TV production alongside an already growing slate of indigenous production and talent. Screen Ireland, the State's film, TV and animated production agency, reported on 15 July 2021 that this year is set to break production activity records despite the disruption of Covid-19, with the sector's economic contribution already estimated to be €289m from 37 Irish and international productions; on track to beat the previous production contribution record of €358m reached before the pandemic in 2019.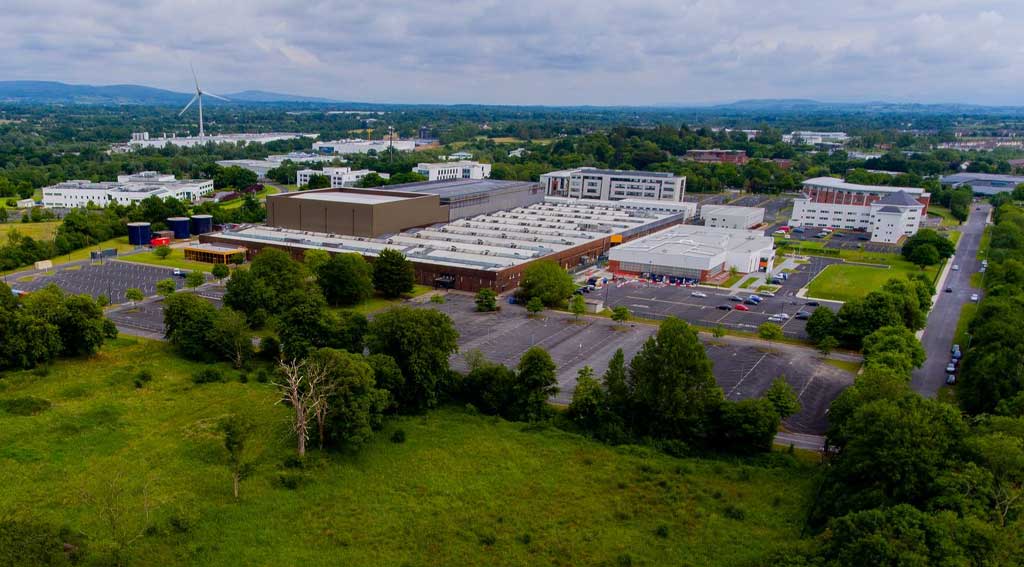 Michael Hackman, CEO Hackman Capital Partners: "Ireland is a superb destination for production, with the richness of its natural landscape, it's indigenous content industry and it's skilled production crews. We look forward to building upon this great history and are committed to growing both indigenous and international production activity in Ireland, by investing in and forging strong links with local talent and communities and by promoting further inward investment from international content creators."
Craig Soloman, CEO Square Mile Capital: "The extraordinary global growth in demand for high quality studio facilities and services continues unabated. Our partnership remains focused on opportunities to participate in the growth in this sector, on behalf of our investors. We are excited to grow our platform by establishing a presence in Ireland, which we view as a premier and growing global production market. While we have now established strong presences in several of the world's top production centers, we will continue to look for additional opportunities."
Troy Studios, Limerick, has become Ireland's largest studio complex, offering 100,000 sq ft of stage space and a further 250,000 sq ft for production support, including the largest sound stages in the country. Since its inception Troy has consistently served as a home for high-end international productions, leading to a regional uplift in content creation and inward investment throughout the south-west. Ardmore Studios, Bray, is Ireland's preeminent and foremost historic studio facility with over 140,000 sq ft of sound stages and some 160,000 sq ft of support buildings. The iconic studio campus has contributed to Irish cultural history for over 60 years.
Most recently, major titles such as The Last Duel, AppleTV+'s Foundation and Netflix's Winx have all benefited from Ardmore Studios and Troy Studios world-class studio infrastructure, state and regional support, quick access to adjacent natural locations, as well as availability of highly skilled local production crews.
Jason Hariton, Chief Real Estate Officer, The MBS Group says: "These two Irish studios have established Ireland as a major global production hub and have played a significant role in delivering year on year growth in Irish film and television production. We are immensely proud to add these campuses and their talented staff to our global platform, and are committed to protecting and growing this unique legacy while working collaboratively with local stakeholders to enhance the Studios' offerings, further strengthening their stellar reputation on the world stage."
Joe Devine, Chairman of both Troy Studios and Ardmore Studios says: "On behalf of the shareholders in both Troy and Ardmore, I want to congratulate Hackman Capital Partners on their acquisition and wish them every success in the coming years. When we were approached, we realised that this could really transform the outlook not just for the two studios but for the wider industry in Ireland. When we began this journey in 2016, we had ambitious plans to establish world class production facilities here in Ireland and create the market leader through acquisition and development. After a successful €30m company investment programme we have achieved our objective and are delighted that a global leader like HCP will continue developing the studios. The industry is transforming before our eyes and HCP will ensure that Troy and Ardmore – and Ireland – can take full advantage of that transformation."