We are proud to have taken part in the Pinewood Futures Festival 2022 – the UK's biggest Screen Industry Careers Event
Staged at Pinewood Studios, Futures Festival is the UK's largest free careers event for those looking to start a career in the Film & TV industry.
Welcoming over 4000 young people from all over the UK, Futures Festival has been created to inspire and educate students about the career opportunities across our booming industry which is currently facing a skills shortage. Held over two days in November, visitors to the event were able to interact directly with employers and industry professionals, take part in workshops and attend panels.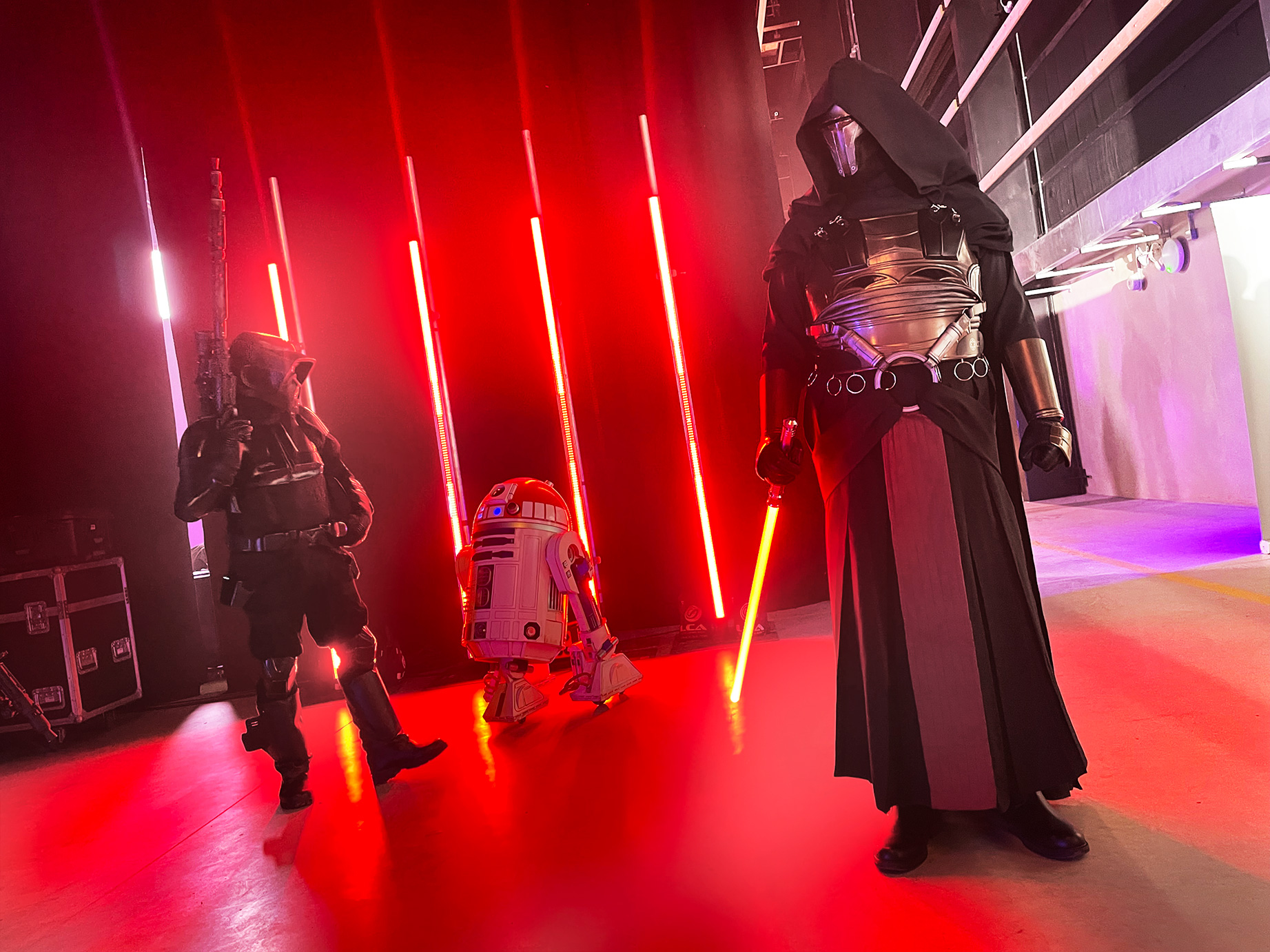 MBS Equipment Co were proud to take part, showcasing a selection of equipment, including the new full colour AquaBat fixtures, which even drew some interest from the dark side…) and taking time to explain career paths and opportunities both as part of a lighting crew and as part of the team behind an international facilities company.
Read more about the event here